← Back
Next →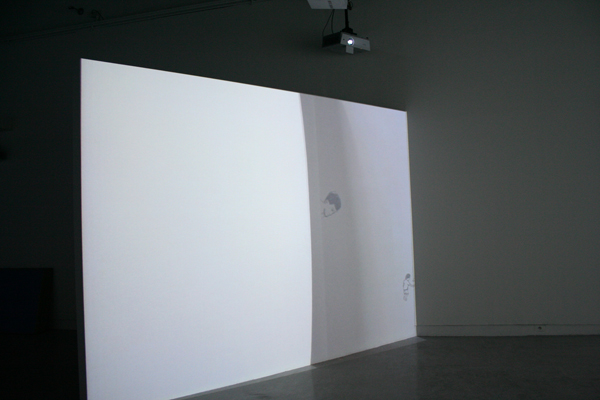 /

可能的記號, 三頻道錄像裝置,彩色,4分30秒/4分39秒/4分23秒循環播放 ,2009
國立台灣美術館 典藏
Possible Sign, Three video installation, color, 4'30"/4'39"/4'23",2009
National Taiwan Museum of Fine Arts Collection, Taiwan



我的創作主要是透過影像中事物的轉化與轉移去試圖重新定義日常生活中物理或心理的空間。

這件作品延伸自2002年的〈ROLL〉,被貼上影像的牆面像是包含了無數的薄面一樣地翻轉,物的質感與顏色透過影像產生模擬兩可的質地,從這個空間圖像延伸出來的影像裝置中,我加入了一些不具特定意義的圖與字,這些圖與字在影片的空間裡不斷地被覆蓋與揭露,從原本夾層中的空間透露出片斷的訊息,就像不知名的記號一樣,指向某種線索/想像/疑問。因此,透過影片的空間翻轉所帶出的記號中,我想創造ㄧ個意義可以被隨機組合的空間,或者引發某種串接的想像。



My work primarily attempts to redefine the physical or psychological spaces in everyday life through the transformation and transference of objects in imagery.


This piece extends from "ROLL" in 2002, where the wall of images appeared to contain countless thin layers flipping like pages, creating a simulated texture for the objects in terms of their quality and color. Within this imagery installation stemming from this spatial representation, I incorporated some nonspecific images and words. These images and words are continually covered and revealed in the space of the video, revealing fragmentary messages from the original interlayered space, much like unknown symbols pointing towards some kind of clue, imagination, or question. Therefore, through the symbols brought forth by the flipping of the video's space, I aim to create a space where meaning can be randomly combined or spark a certain interconnected imagination.