Next →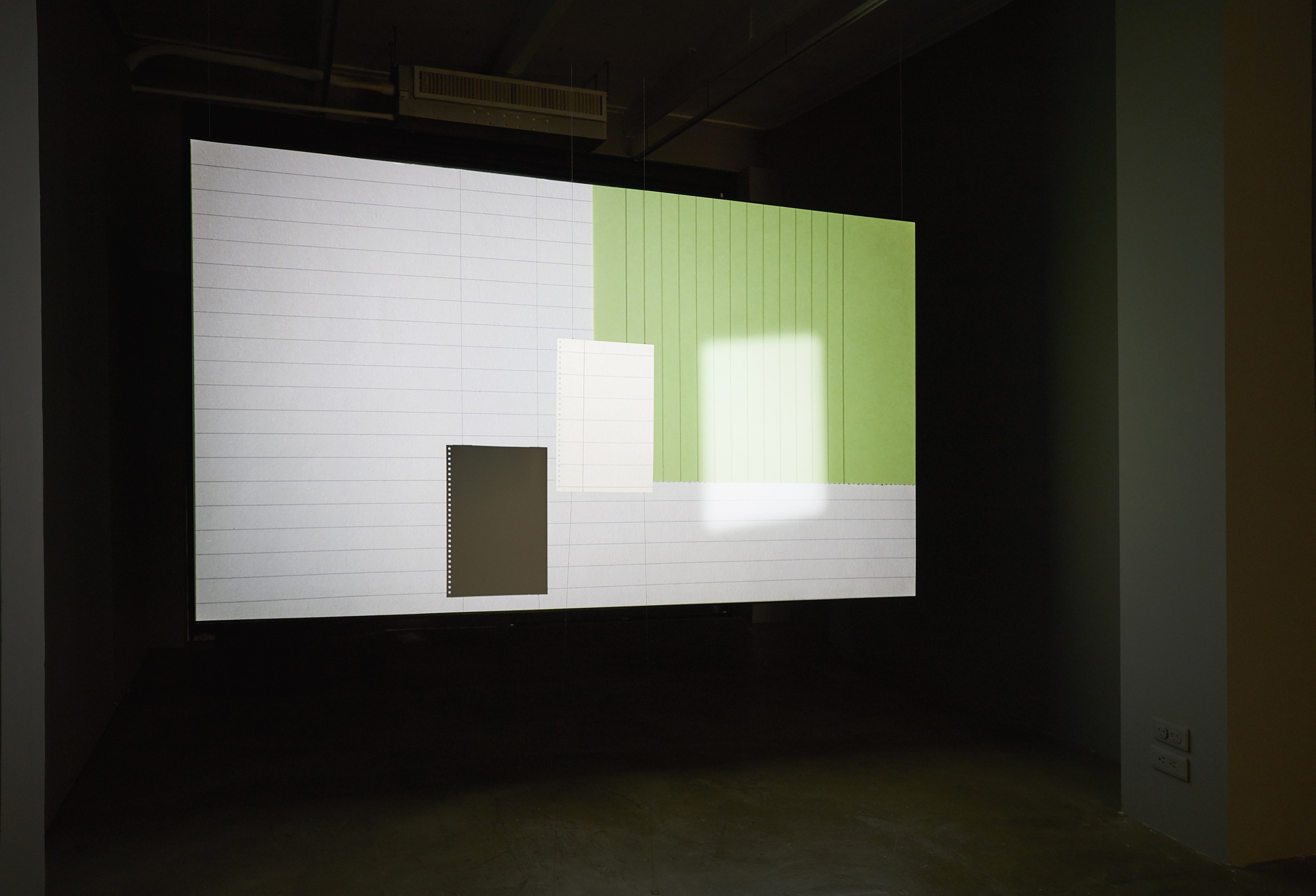 /
筆記本 ,單頻道錄像/素描紙,264x148cm,2020
Notebook, single channel video/ paper, 264x148cm,2020



〈筆記本〉這件影像裝置的作品來自我日常工作中常見的一個工作畫面。我常常會寫一些筆記,有時候寫在不同的紙張上,然後再將這些四處書寫的小紙片剪貼到大的筆記本上。我覺得這些偶然拼貼在一起的紙張非常好看,於是這個景象就一直留在我的記憶中,成為這件作品的雛形。

對我而言這些筆記本,既是實際的物件,也是交錯流動如同繪畫般的線條。正是這種介於兩者之間的質地,形成了這件作品的獨特經驗。我一直覺得這個世界是真正神秘的,就如同存在於這世界的各種東西一樣,當我們知道如何去觀看它們的時候,它們也會回看我們。



"Notebook" is derived from a common sight in my daily work. I often take notes, sometimes on different pieces of paper, and then paste these scattered little notes onto a larger notebook. I found these coincidentally collaged pieces of paper quite visually appealing, so this scene remained in my memory and became the prototype for this artwork.


For me, these notebooks are not only physical objects but lines that intersect like a painting. It is precisely this texture that exists between the two that forms the unique experience of this artwork. I have always felt that this world is truly mysterious, just like all the things that exist in it. When we know how to observe them, they also observe us in return.